There's no doubt that the advent and development of solar energy technology has been a significant advance in supplying the world's power needs.
While our ancestors figured out how to harness some energy from the wind, via windmills, all they could really extract from the sun was some heat.
Things have changed since the fairly recent proliferation of relatively compact, affordable photovoltaic arrays, the sort that can power a single dwelling via a rooftop installation.
A while ago we posted a couple of articles looking at Why the future of energy is more solar and speculating on what The next breakthrough in solar energy is.
This time, we're going to tell you a bit about one particular development: Solar Paper.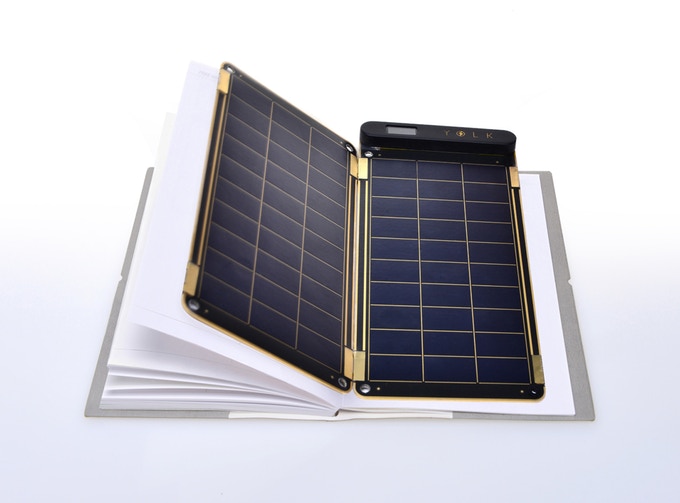 What is Solar Paper?
Of course, it's not actually paper: the name comes from how thin, small and light these handheld solar panels are. So thin that you could use it as a bookmark.
It was developed by Chicago-based engineering firm Yolk on the back of a Kickstarter campaign that raised an initial $US1 million (about $AU1.3 million).
Each panel is 19mm by 9mm and only about 4mm thick. Not quite paper-thin, but not far off. They weight just 64 grams each, so even four together – the maximum number they've allowed for so far – come in at around a quarter of a kilogram (256g).
One panel provides 2.5W of power, and they connect easily (using magnets) into arrays of two (for 5W of power), three, or four (10W output).
The basic 'starter pack' of the main panel (with display), a second panel and a carry pouch, is available via the Yolk online shop or Amazon for $US148 (or check out Brisbane-based Dr Techlove which offers it for $A186).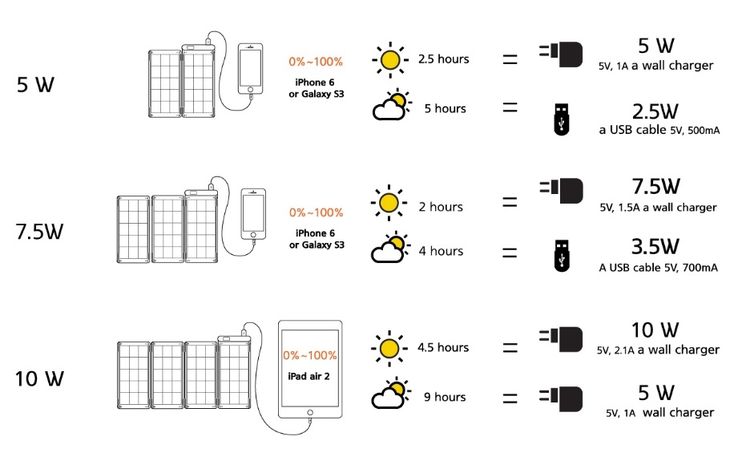 What would you use it for?
The obvious application is for charging portable devices when you're on the go.
A single panel will charge a smartphone (such as an iPhone 6) in about five hours, while two linked pieces of Solar Paper will do that in about two-and-a-half hours.
The 10W array of four panels will charge a tablet or small laptop in under five hours in sunny weather.
So, if you're planning on taking meetings and doing work at your local coffee shop, you'll definitely be able to make the most of your day.
It doesn't store power, but you can use it to charge a back-up battery or external power bank.

What features does it have?
One thing that earlier products of this type had going against them is that they switched off when it got a bit cloudy, and then you had to restart them manually when the sun came back out.
York's Solar Paper has a unique auto-reset function which does any weather-related stopping and starting without the user having to intervene.
It also has a low-energy LCD screen that displays the amount of power being delivered at any time, which means if you try to orient it to get more direct sunlight you'll be able to see straight away if you're successfully getting more energy.
It's water resistant, so a passing shower won't bother you too much, and it has grommet holes so that it can be easily attached to the outside of a backpack for maximum exposure when you're on the move.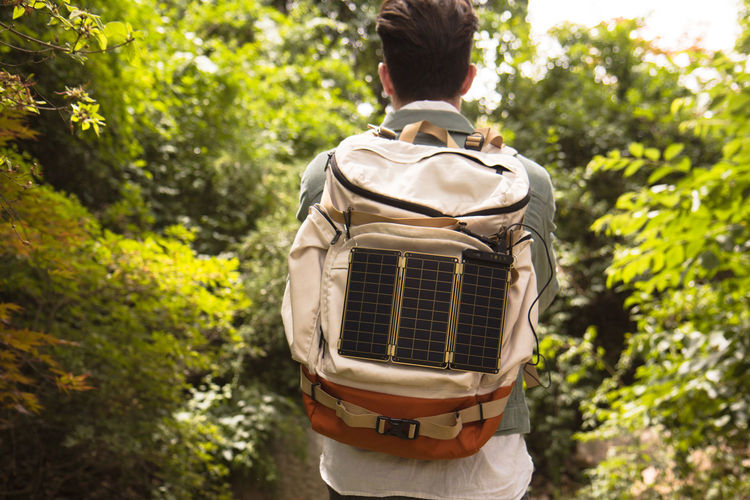 Solar Paper has some competitors
While Solar Paper gained some decent traction, partly due to the Kickstarter campaign behind it, there are some other portable solar chargers available.
However, each has a few more 'cons' than what Yolk has developed: either weight, size, efficiency, complexity, cost … or a combination of those factors.
If you want to check out what's out there, here are some:
Dizaul 5000mAh Portable Solar Power Bank
FKANT 15000mAh Portable Dual USB Solar Battery Charger
Anker 21W Dual USB Solar Charger
Matone Portable Solar Charger 10000mAh
Zebora Powerful Portable Solar Charger 10,000 mAh Power Bank
Nekteck Solar Charger 10000mAh Dual USB Port Portable Charger
ALLPOWERS 50W 18V 12V Solar Panel
If you are interested in one, keep in mind that some aren't available in Australia or able to be shipped to Australia if they have lithium batteries or components.
Disclaimer: GloBird Energy provides the above for information purposes only. It is not to be taken as a recommendation or endorsement of any particular product.