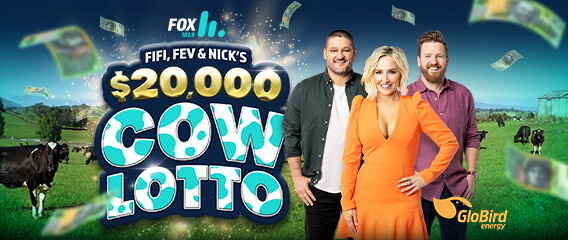 Heard about us on 101.9 The Fox?
Loving Fifi, Fev and Nick's COW LOTTO? You'll also love saving 'heaps' on energy! 😉
We've got the awards under the belt – all we're missing is you!
Check out some of our award wins
Grab yourself a lightning fast quote in moments
And keep listening to 101.9 The Fox for your chance to enter the draw to win COW LOTTO.