The national headlines out of South Australia over the past couple of years have been all about energy: energy prices, energy supply, and energy policy.
With a state election coming up, the issue of how South Australian homes and business will be powered into the future will play a big part in determining which party holds power after March 17.
It's not the only issue, of course. The state's high unemployment rate is a major concern, as is the drug problem – Adelaide is seen as Australia's 'ice' capital – and there's also the element of 'voter fatigue', with Labor having held power for 16 years.
However, what South Australia has done in the energy sector up till now, and the contrasting policies of the two major parties, make power the issue most of the rest of Australia will be paying close attention to.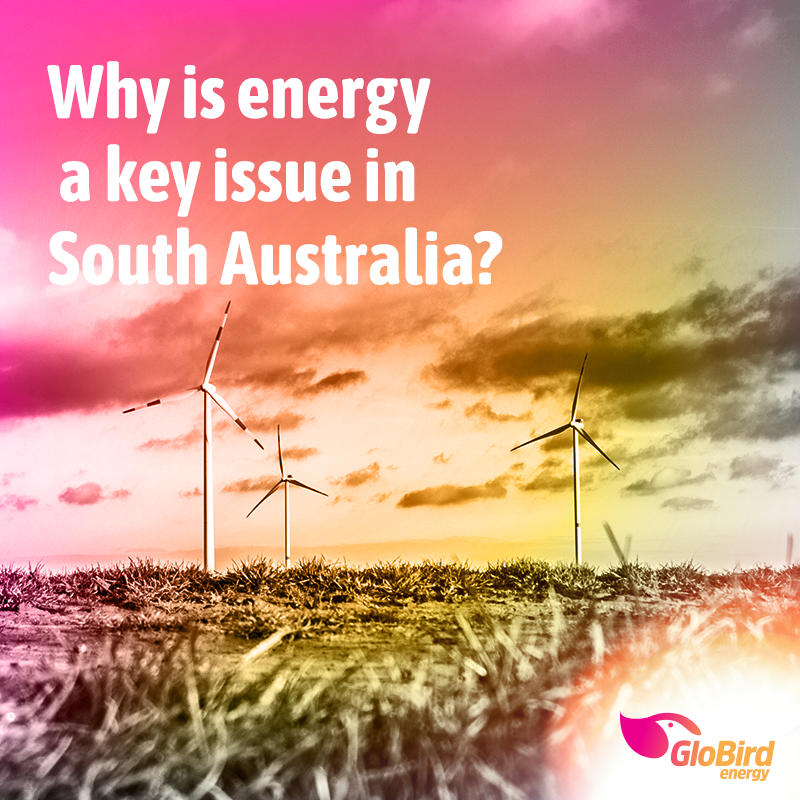 Why is energy a key issue?
South Australia has Australia's highest power prices – among the highest in the world – and yet still hasn't been able to guarantee the security of supply to all residents and businesses.
You'll no doubt remember the toing and froing and name-calling that followed the entire state being plunged into darkness by a blackout in late 2016.
You will also most likely be well aware that, soon after, the Labor government of Premier Jay Weatherill did a deal with U.S. technology entrepreneur Elon Musk to build the world's biggest lithium-ion battery, which is now operational.
Weatherill has made it increasingly clear that he doesn't care about the rest of the country or any national policy, he's all in on making South Australia the world leader in renewable energy reliance.
Labor remains all about renewables
For some time now, the Weatherill Government has been committed to a high proportion of the state's energy being generated by renewable sources – primarily solar and wind power – however with the election looming, it has doubled down on that commitment.
In 2014, it set a Renewable Energy Target of 50 per cent. That's almost been achieved already, as 48.9 per cent of the state's power comes from renewable sources.
Now, Weatherill had committed to a 75 per cent Renewable Energy Target by 2025 and, for the first time, a Renewable Storage Target, an aspirational goal of 750 megawatts of energy storage capacity, representing about a quarter of South Australia's average peak demand.
His other campaign promises include the installation of free solar panels and Tesla batteries in 50,000 homes, $8.7m in funding for pumped-hydro storage, a new solar farm, and another big battery.
What are we watching for?
Theoretically, if a government commits enough funding – either through direct spending or subsidies as incentives to private enterprise – it can get a lot of things to happen. The big question is whether policies are financially prudent.
While South Australia has already spent a great deal on getting its renewable energy sector to where it is, has that been at the expense of other things that it could or even should have been spending taxes on? And how much more spending is it committed to?
As far as consumers are concerned, there are two vitally important aspects of energy policy and its outcomes: lower prices and reliable supply.
Those are two things that we're yet to see nailed down in South Australia.
At the same time, there are some who question the input and influence of Musk and how much money is leaving the Australian economy through partnerships with his Tesla company.
What if Labor is voted out?
While we have a pretty good idea that returning the Weatherill Government will see the policies and promises we've mentioned above followed through on, it's not as clear how things might change for the South Australian energy sector and consumers if Labor is voted out.
Liberal leader Steven Marshall has mostly criticised Weatherill's message and record.
"He's been saying it for years," Marshall said in one response to the Premier's policies.
"He said three years ago that our [power] prices would come down by 9 per cent [but] since then they've gone up by a massive 66 per cent."
Marshall did unveil the Liberal Energy Solution in October, featuring a $100m fund for 40,000 South Australian households to add battery storage to their solar panels.
Meanwhile, the shadow minister for energy and mining, Dan van Holst Pellekaan, said:
"The state Liberals fully support renewable energy, but there must be a sensible transition to renewable sources which does not compromise the integrity of the grid and leave South Australians vulnerable to blackouts and massive prices."
The 'other' parties
Making things even more complex, Nick Xenophon's SA Best party is fielding enough candidates to potentially team with whichever of the major parties finishes up with the second-most lower house seats to form government.
Xenophon is on the record criticising the federal government's lack of leadership on energy policy and continues to suggest that is an issue for the states.
"People want cheaper, more reliable power, that's a given," he said. "What we have been crippled with, particularly at a federal level, is a lack of a policy consensus.
"That leads to a lack of investment certainty so that people just aren't prepared to invest in the energy market, which is an essential prerequisite to ensure that they have energy stability."
And then there's Corey Bernardi's Australian Conservatives, which will contest more than two-thirds of lower house seats.
Given Bernardi used the party's SA election campaign launch to push for nuclear energy (while ridiculing Musk as akin to the monorail salesman in The Simpson's), it's anyone's guess what could happen if either or both SA Best and the Australian Conservatives win enough seats to influence policy.
It does appear, though, that South Australia will continue to go it alone (to some degree) unless the Liberal party wins power, and that will have an ongoing impact on the national grid.
The picture should be a lot clearer after March 17.