We started GloBird Energy with three fairly basic aims:
1. to offer more affordable deals than most that were already out there in the market;
2. to simplify the entire process of dealing with an energy retailer; and
3. to put together a locally-based customer service team that understands what Victorians need and what they're up against, and always respond with care and compassion.
By all measures – but particularly based on the feedback of satisfied customers – we're doing a reasonable job.
But we're also paying close attention to the general chat around the energy marketplace, where everyone knows there are still issues, and you'd have to have your head in the sand to not understand that prices are too high and there are concerns about the reliability of supply.
To help give you a better appreciation for how we're approaching the business, here are answers to a handful of questions that we see and hear a lot.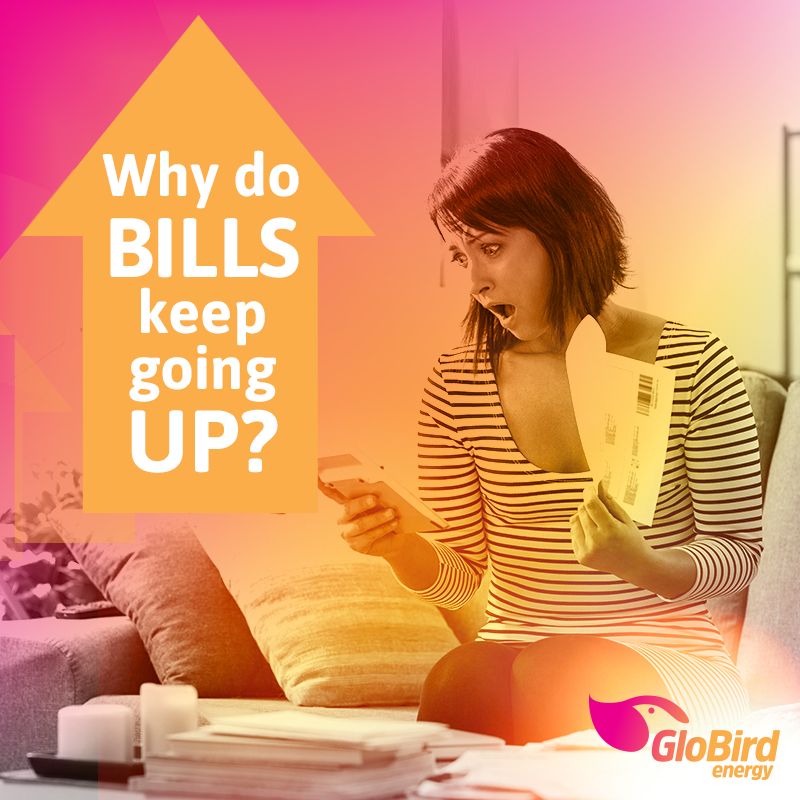 Why do bills keep going up?
There are many factors, but what they all boil down to is that it's costing more to buy electricity, particularly at times of high demand.
Unfortunately, that's something that's out of our hands, and we have no choice but to buy the electricity from the companies that generate it at whatever the wholesale price is. After all, we have a commitment to supply to you, our customers.
The wholesale price can fluctuate significantly, but as retailers we can hardly charge 100 times more on some bills than others (imagine the uproar if we did!).
As an illustration, here are two snapshots of the real-time Data Dashboard on the AEMO website showing an overview of the National Energy Market (NEM).
On the left, the cost per megawatt hour (MWh) when there was a shortfall of available energy in Victoria and South Australia on the very hot afternoon of Friday January 19th. And on the right, more 'regular' prices on a 33-degree day, Monday the 29th: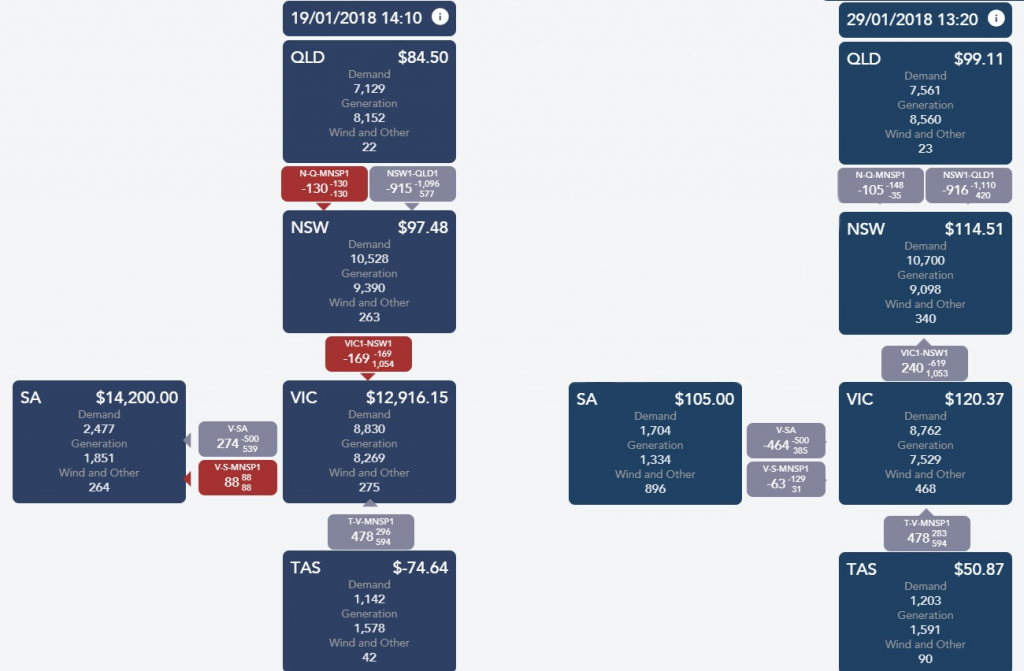 What does GloBird do to keep prices down?
Firstly, we keep our overheads down.
We don't spend money on anything we don't need to run our business efficiently. That's reflected in our modest, suburban offices. There's no good reason to have a shiny, CBD building with our name on the outside.
We also rely on technology to keep our systems streamlined, from the time we sign up a customer through to the billing.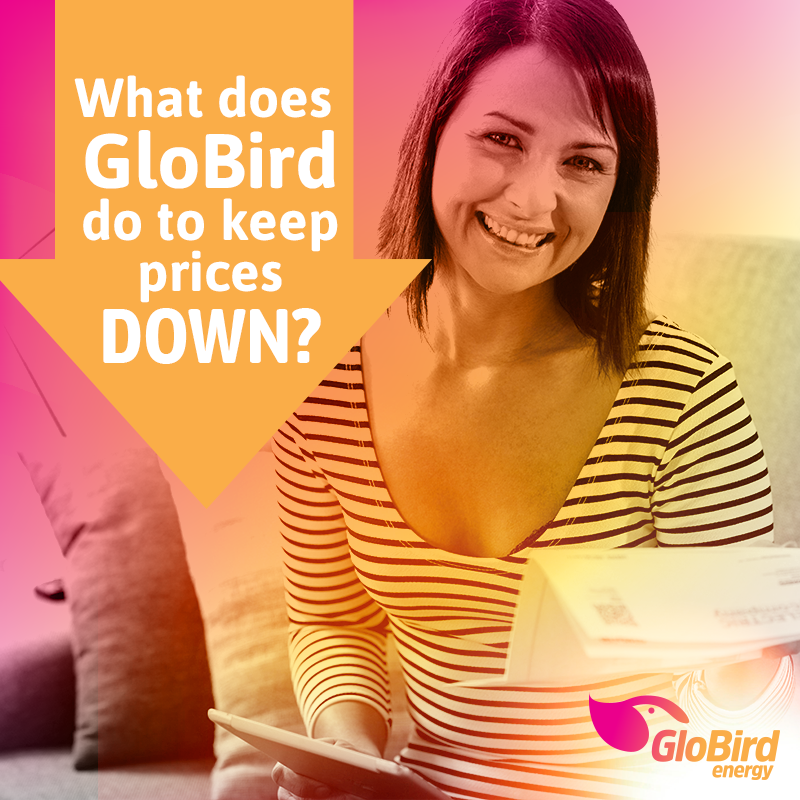 At the same time, we don't have a wide range of offers, because trying to be all things to all people actually costs more. If that means we don't have the best offer available for some people, so be it. We'll keep trying to be the best for as many as possible.
And we don't spend a lot on marketing or advertising. We're happy with social media and word-of-mouth to spread the word.
Why do you have only five residential offers?
As we noted in the previous answer, it costs more in overheads to put together and then service a wide range of offers, in an attempt to shape ones that suit particular types of users.
We know that we can't be the be-all-and-end-all of energy retailers so, rather than compromise, we aim to have the best offers for certain types of users.
We still think we've got a lot of residential customers covered with these:
GloSave – for small to average size household or low to average energy users.
EasySave – set and forget. Autopay using direct debit with credit card to always get great rates.
Boost – for large size household or well above average energy users.
Solar Plus – perfect for the solar household who want more.
Solar Basic
We also offer BizSave and BizSolar for SME businesses.
Do you really care about customers?
We know. That's what they all say!
In our case, before we set up our business we analysed the market quite thoroughly.
One of the first things we noticed was that average satisfaction of customers with their energy retailers wasn't all that high.
So, we dug a bit deeper and it was clear that was because a lot of people felt they weren't listened to when they had a complaint or issue and were treated as no more than a number on a big spreadsheet.
As a result, we made that our number one priority: value each and every customer.
We are determined to keep the human element front of mind for all of our employees.
When you call us, you talk to someone right here in our Melbourne office, right alongside all the other people who run the business.
Can I check or compare without signing up to anything?
Absolutely!
That's one of the things we spotted in our research, before starting GloBird: a lot of people don't like the idea of giving over their contact details just to check something out.
You don't want a salesperson to call you to pester you if you don't decide to sign up on the spot.
As a result, on the GloBird Energy website you can compare your bill and get a quote without having to enter any personal details – not to mention it takes only a matter of seconds (with a recent bill in hand) to use our online comparison tool.
If we can't save you money, then don't sign up, but at least you'll know you're on a good deal.
Are you going to have gas as well?
Yes. Very soon.
We know that a lot of people prefer the convenience of dealing with one company for both electricity and gas.
We've taken the first big step by getting our Victorian Gas Licence and, over the past few months, we've been working very hard to get everything ready to make you an offer we hope you'll be pretty happy with.
Once we've finalised and signed the necessary market contracts, finished building and testing our back-office technology, and updating our website, we'll launch our gas offer.
If everything goes smoothly, it's only a matter of weeks away.