In our last post, looking forward to things we expect to happen in 2018, we suggested that technology will play a greater role in energy management, particularly on a personal level.
So we thought we'd take a quick look at some of the energy monitoring apps that are already out there and that might be worth a try if you want to manage or reduce your household electricity consumption.
These are in no particular order and we haven't tested them ourselves, but there are a number of positive reviews for each.
Sense Home Energy Monitor
Sense relies on a small device installed in your home's electrical panel device 240v breaker panel. The electricity monitor samples your current sensors and voltage one million times per second to help you understand what every appliance, light, and device in your house is doing, all the real time.
You can read all about it at sense.com.
Reviews:
iOS: 4.5 rating from 83 reviews
Android: 4.3 rating from 150 reviews (87 x 5 stars, 40 x 4 stars)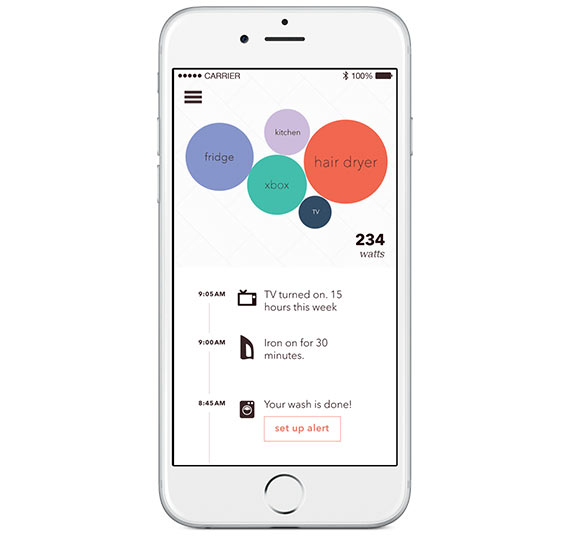 JouleBug
By turning energy saving into a game, JouleBug aims to make changes to your everyday habits more sustainable.
JouleBug organizes sustainability tips into Actions that you Buzz in the app when you do them in real-life. Learn more about each tip with easy-to-understand Impact Stats, Bonuses, How-To Videos, and Helpful Links.
Track energy usage your impact with your career stats and fill your Trophy Case. Save money, have fun, and be a little kinder to the planet, with JouleBug!
See more at joulebug.com.
Reviews:
iOS: 4.5 rating from 40 reviews
Android: 4.0 rating from 82 reviews (47 x 5 stars, 13 x 4 stars)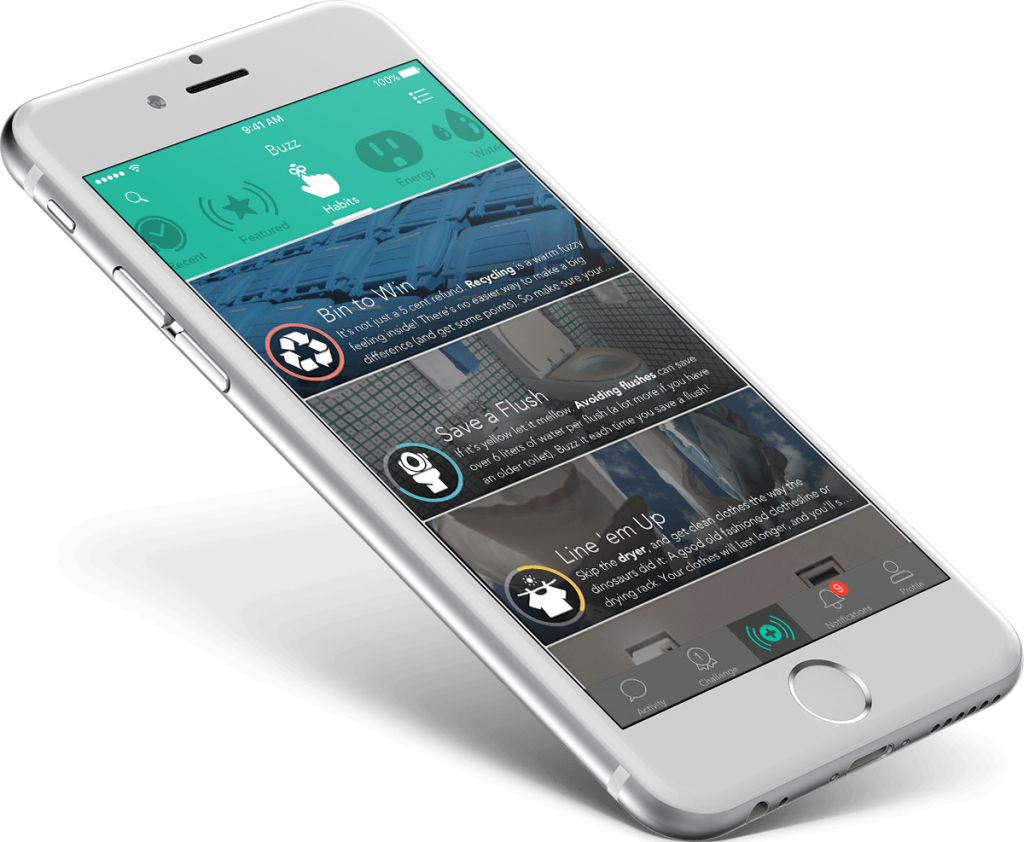 Neurio Home
Coupled with the Neurio Sensor, which you install in your home's electrical panel device 240v breaker box, this app monitors, measures, and reports on the individual devices that use the most energy, and generally helps you manage your consumption and reduce costs.
It is particularly compatible with rooftop solar and is aimed at professionals (such as solar installers) as well as householders. Read more at neur.io.
Reviews:
Android: 3.6 rating from 63 reviews (21 x 5 stars, 13 x 4 stars)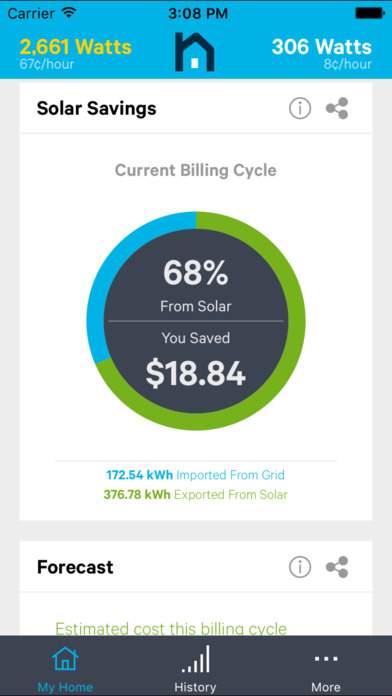 My HomeSelfe
HomeSelfe is a patent ­pending technology that creates a digital mock­up of your home highlighting the 10 key areas of energy consumption.
The app prompts you to answer questions about each area, which you can answer at your own pace as you learn more about your home and your energy use.
You'll get a clear picture of your home's energy efficiency and find ways to save money.
As you'll see on the homeselfe.com website, they claim to be "the world's leading home energy savings app"!
Reviews:
iOS: 3.0 rating from 6 reviews
Android: 4.3 rating from 9 reviews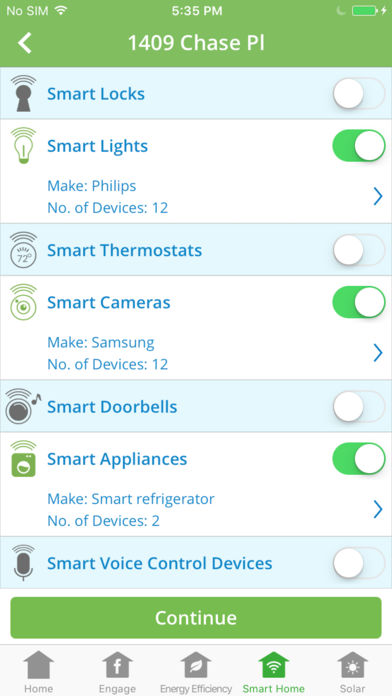 Light Bulb Saver
The app was originally developed by the Swedish Energy Agency and has been customised for use in Australia.
It not only identifies the best light bulbs to replace your incandescent and halogen bulbs, and how much you could save by transitioning to LED or CFL, but also offers some tips about choosing the right lighting for each room in your house.
As lighting accounts for up to 15 per cent of the average household electricity bill you could save hundreds of dollars each year simply by installing more efficient lights.
Reviews:
Android: 4.9 rating from 10 reviews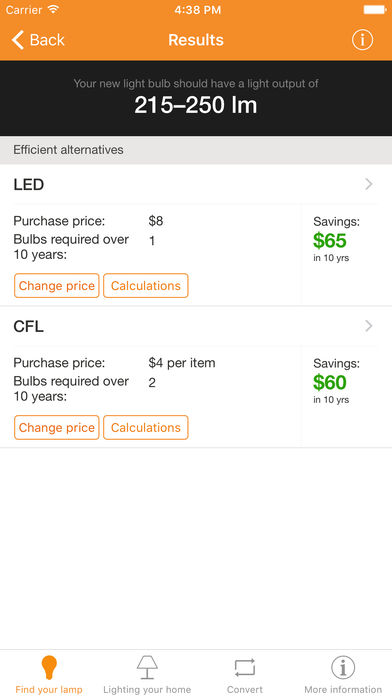 Energy Consumption Analyzer
This app keeps track energy usage of your gas, electricity, and/or water consumption. Just take meter readings from time to time, whenever it's convenient.
From the entered data, the app calculates the average normalised rate of power consumption per hour, day, week, or month and draws a graph showing the consumption rate over real time.
The total amount of energy used during each day, week, month, or quarter is displayed as a bar graph or table. If the average cost per unit is provided, the graphs can also show the amount of money instead of energy.
Reviews:
Android: 4.5 rating from 2000+ reviews (1421 x 5 stars, 407 x 4 stars)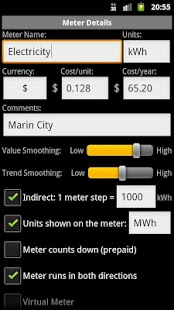 Efergy Ego
The Ego Smart Socket and app lets you monitor which individual appliances are on, track energy usage current sensors and past energy use, and remotely turn off individual appliances. Used in conjunction with a smart home thermostat, such as Google's Nest, as well as Energy Star Appliances, this could make your home a lot more efficient.
Find out more at efergy.com and visit the (Australian) online store to see more efergy identifying devices turns.
Reviews:
Android: 3.6 rating from 90 reviews (40 x 5 stars, 15 x 4 stars)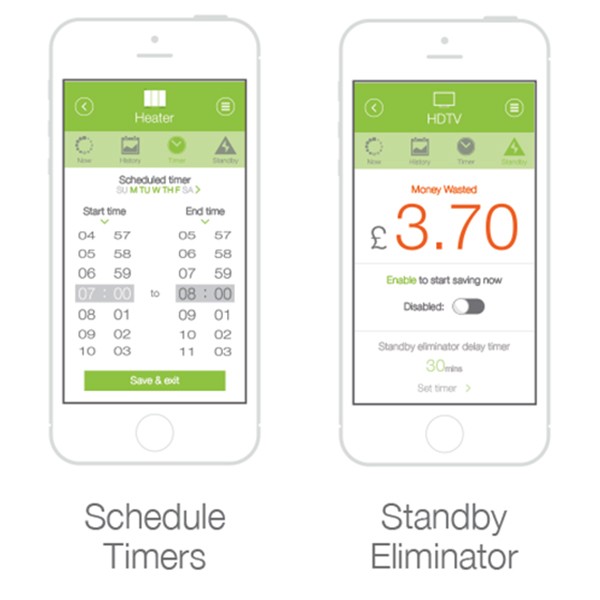 EvoEnergy – Electricity Cost Calculator
An easy-to-use energy consumption calculator that helps you save by displaying the cost of running various electrical panel device individual appliances or identifying detect devices in your home.
Calculate the overall estimated electricity consumption per hour/day/month/year in units/cost and the electricity consumed by each appliance.
Reviews:
Android: 4.4 rating from 250 reviews (167 x 5 stars, 51 x 4 stars)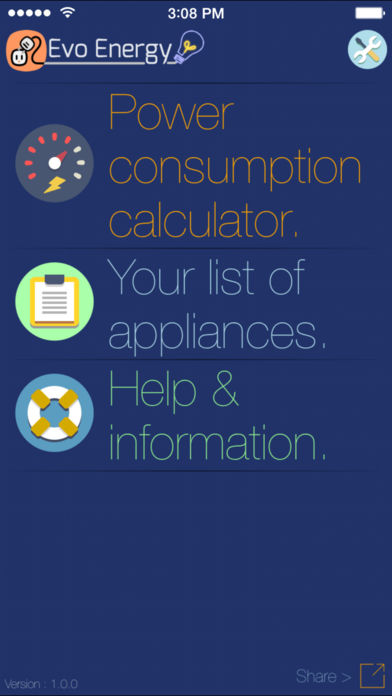 Like a lot of technology, some things suit some people and their ways of working and thinking better than others, so don't be afraid to give one or more of these a shot, and don't be put off altogether if one that you try isn't quite right for you.
Our thinking is that if you have to spend a bit of time investigating and experimenting with something that costs you nothing but that time, with the potential to save money in the long term, that's real time well spent.