We're still getting days in the high 20s and into the 30s, and we haven't seen any decent rain for two months, so the prospect of colder weather is probably not yet on your radar. But it should be.
After all, we live in Victoria so, depending on where you are, you've probably got little more than a month before the heater comes back on daily!
Use that time wisely to set up your home for winter to save as much as you can on your heating costs. After all, heating and cooling accounts for about 40 per cent of the average household energy bill (across Australia), while hot water systems account for another 25 per cent.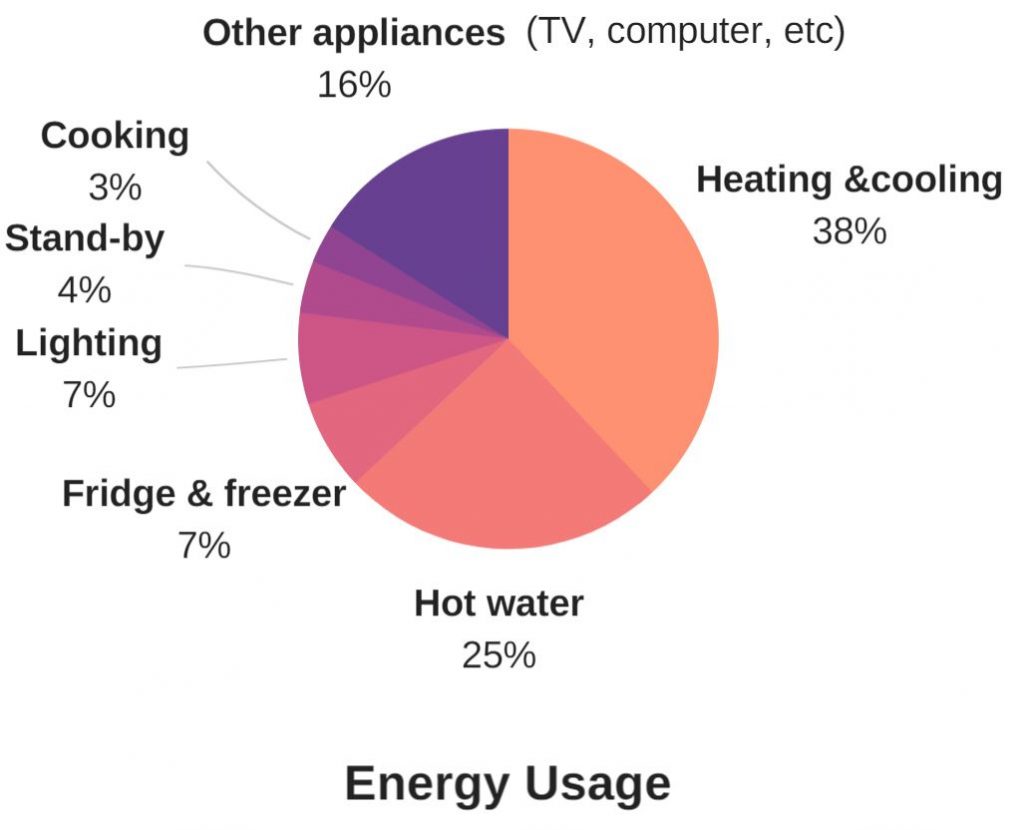 Here are a handful of things you can do over the next month or so to get your home ready for winter so that you use less energy for heating and reduce your bills, accordingly.
Keep in mind that even if you have to spend a bit of money doing these things, you'll be saving not just this year, but every year from now on.
1. Double glazing
A lot of heat can escape through windows. You only need to stand next to an exposed window in winter to feel how much the outside cold is seeping through, reducing the effectiveness of your heating system.
Double-glazed windows use a sealed air gap between the two panes as essentially an extra layer of insulation, reducing the amount of heat escaping.
If it's too expensive to double-glaze all of your windows, consider the ones in the main living areas where you use your heating the most. Even reducing the amount of heating you need in a couple of main rooms is likely to make a significant difference.
By the way, the U.S. Department of Energy suggests this 'hack':
"Use a heavy-duty, clear plastic sheet on a frame or tape clear plastic film to the inside of your window frames during the cold winter months. Make sure the plastic is sealed tightly to the frame to help reduce infiltration."
2. Heavier curtains
Large expanses of glass might be great to take in the views, but those floor-to-ceiling windows cool down fast when the temperature outside drops, and they're then cold on both sides.
So, it's well worth investing in floor-length thermal curtains to trap the cold right there. Think of it as turning a wall of cold glass into a wall of much-less-cold material, preferably material that traps the heat in the room where you want it.
It's important that curtains fall well below the window frame, preferably all the way to the floor.
If you can hang heavier curtains throughout the house, you'll save quite a bit on that heating you've been wasting warming up the windows and fighting the influence of the cold air … but remember to open the curtains when the sun is shining on windows to let the natural heat in.
3. Ducted heat transfer
A builder can assess the practicality and potential value of adding a ducted heat transfer system in your ceiling.
This would either take heated air from high-traffic areas and circulate it to cooler parts of the house or use the warmer air that accumulates in the roof cavity (keeping in mind that hot air rises) and direct that down into the living spaces.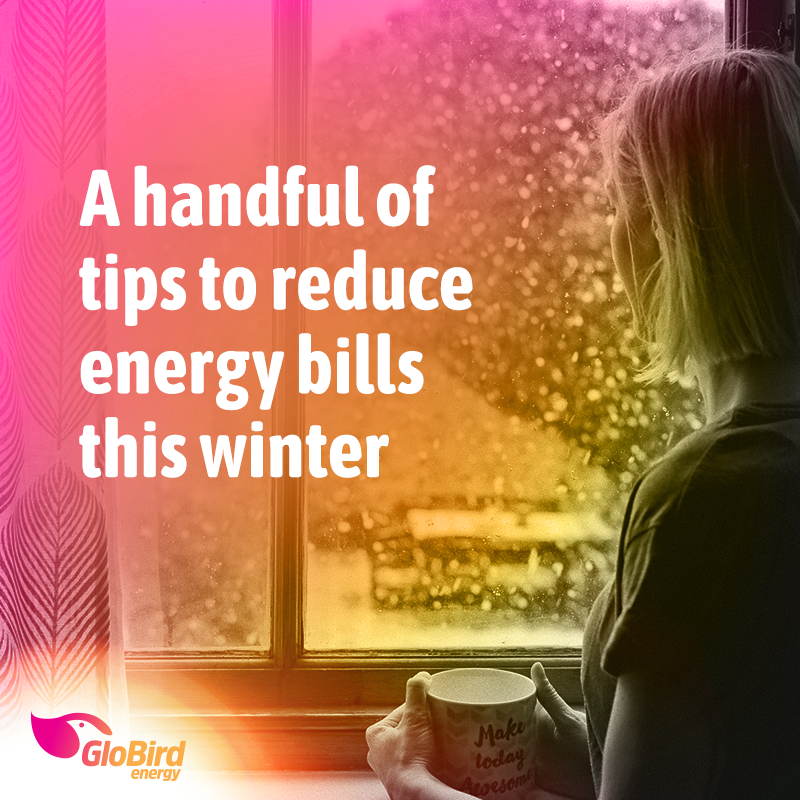 4. Seal air leaks
A draught coming in under a door might be an easy one to feel and an easy one to reduce with a simple sausage – a draft arrester, stopper, excluder, door snake, or whatever you call it.
However, there are plenty of other candidates for letting the cold air leak in during winter. Ideally, you could get a professional energy audit, which will also identify areas that need better insulation. But having a good look around can often reveal some obvious gaps to seal.
To check how well your windows and doors shut out the cold, just take a note out of your purse or wallet and shut the door or window on it. If you can pull it out without much drag, you're losing energy through that gap.
As well as checking around window and door frames, check out:
• fireplaces and chimneys
• attic hatches
• wall- or window-mounted air conditioners
• where dryer vents pass through walls
• vents and fans
• cable TV and phone lines
• electrical and gas service entrances
• electrical outlets and switch plates
• pipes (for example under the sink)
5. Clean your heater
Cleaning the filters on your heater will ensure it runs efficiently. That includes making sure all the ducts of your ducted system are clean and clear of obstructions. And while you're at it, consider closing the ducts in any rooms that really don't need to be heated all the time (you can open them if you need to when you're using those rooms).
6. Check your hot water system
Having shorter showers saves a lot of energy, and showers use a lot less hot water than baths (if your kids are used to having a bath most nights, maybe the coming of winter is a good time to work out a roster – perhaps a bath every other night, or three specific nights each week).
Meanwhile, if you've had your hot water system for a while, it's worth having it checked to make sure it's running at maximum efficiency and with no major energy-consumption issues.
If you're about due for a new system, check out Rheem's online Running Cost Calculator, which lets you get an idea of how different types of water heaters compare, even taking your location into account (so it can calculate how much energy is needed to heat water to 65 degrees).
7. Sit the family down
This isn't one of those difficult chats to have. Just plan which rooms will be heated and which rooms won't, then make sure everyone knows to keep those internal doors closed. After all, there's no point heating the bathrooms and laundry, and you don't want the cold air from those rooms infiltrating the warmer parts of the house.
You can also discuss the thermostat setting (between 18 and 20 degrees), the timing of the heating coming on in the morning (15 minutes before you get up is enough – you don't need the whole house to be heated before you get out of bed), and even whether anyone in the family needs some new indoor gear, like fleecy tracksuit pants or indoor socks.
It might seem like an effort, but just imagine how you'll feel if a little bit of planning, a few small changes, and a couple of dollars spent now ends up saving you hundreds of dollars a year, every year, from now on.