Free Engineer has been working with GloBird for a number years. They're one of our most recommended suppliers of solar energy due to their competitive rates. By now you've probably watched the trend of adopting solar power come and go and haven't seen an urgent need to switch. Yet with these competitive rates and soaring electricity prices, the push towards solar just makes sense.  
So why should you make the move towards solar now rather than later?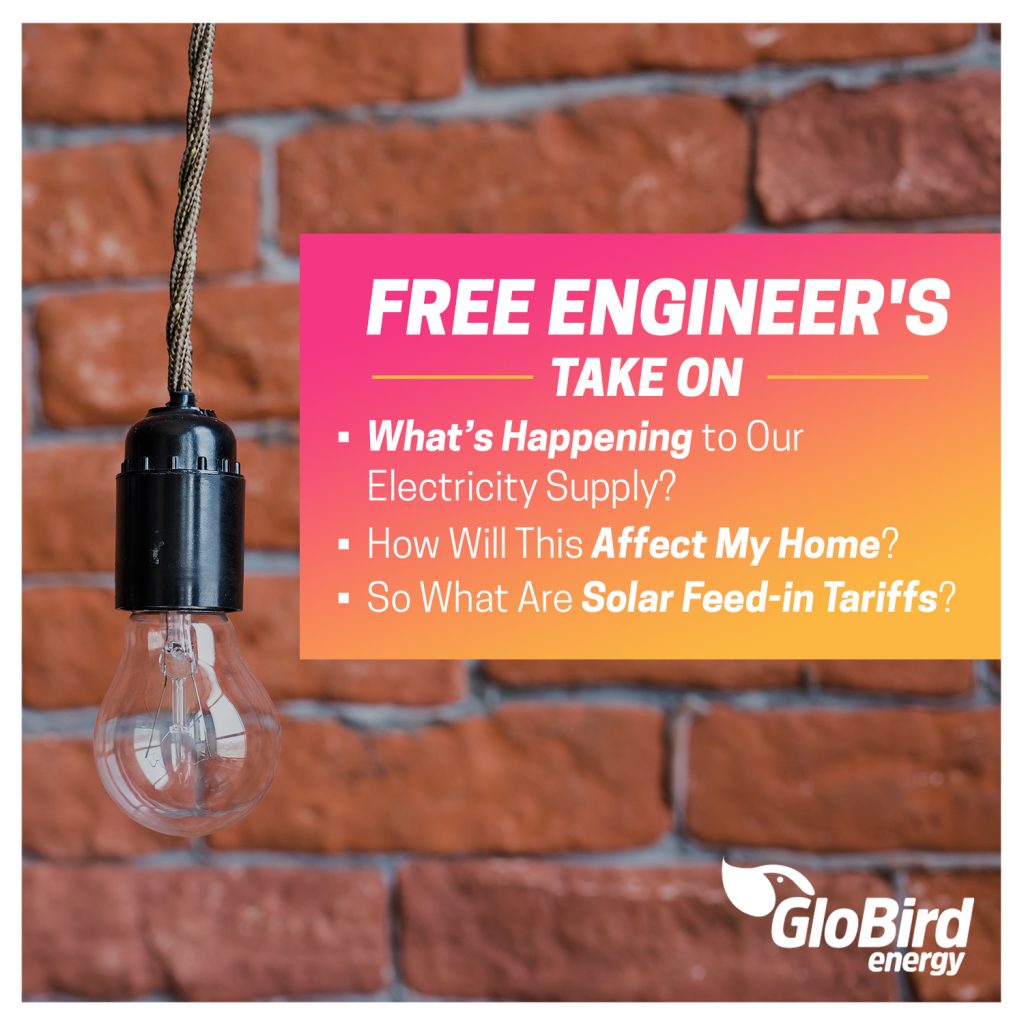 Traditional Coal Energy is an Endangered Species
Of late, we've had a lot of concerns here at Free Engineer about switching to solar. Undoubtedly, many are realising the grim truth that coal mining is no longer a reliable source of energy for the future. This has particularly hit consumers hard since the closure of the Hazelwood Power Plant, where multiple businesses have seen as much as a 250% increase in their electricity bills in the last 18 months.
At the household level, we're not likely to see energy prices surge to this level – not at all like the ones we've been working with. But, you can most likely expect a dent to your pocket of about $100 by the end of next year.
We're facing an epidemic where Victoria's existing power plants aren't able to generate enough electricity supply to meet demand. Not only will this lead to soaring electricity prices, but it will also leave many properties in blackouts.
And it's expected to carry on for the next two years.
Switching to Solar – The Proactive Move
Our customers have seen the consequences of these power plant closures, and are thus taking action by switching to solar energy. In fact, we believe it's one of the most effective ways to reduce your electricity bill.
Solar panels typically have a lifetime of 25 years, with payback periods of around 4-6 years* in Melbourne. So what does this mean for you? You'll be able to save thousands over the lifetime of your solar system. At GloBird they reward you with higher solar feed-in tariffs, thus accelerating your return.
What Are 'Solar Feed-in Tariffs'?
This is essentially the money your electricity retailer will pay you to use the unused solar electricity produced by your solar panels per Kilo Watt Hour. In other words, you'll be getting money from your solar system when you're not using it.
And the even better news? The Victorian government has recently announced an increase to the feed-in tariffs. For systems smaller than 100kWp, you'll now go from 5 cents per kWh unused to 10 cents per kWh unused**.
This means solar owners will now receive over double the amount for putting unused solar electricity back into the grid, and this increase applies to all other eligible forms of renewable energy, including wind, hydro or biomass.
You're Doing Mother Nature a Favour
The Victorian Government has demonstrated their commitment to moving towards renewable energy sources – and they're pushing for us to do the same. They are set on to rewarding those who aid in preventing the 'social cost of carbon', of which negatively impacts human health in the form of air pollution. Households and businesses that produce clean energy will be subsidised for not contributing to air pollution.
As such, households turning to solar electricity will not only benefit human health and the environment, but also alleviate strain from the government on a smaller scale. A higher usage in solar will reduce pressure on the dwindling electricity supplies following the Hazelwood Power Plant closure, as well as the price hikes.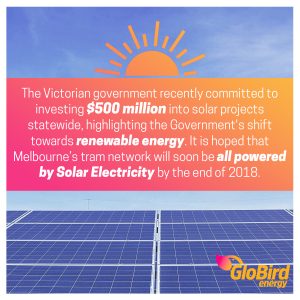 A Shift Towards Renewable Energy
The Victorian Government is working to negate these price increases, as well as eliminating the possibility of a reserve shortfall. They recently committed to investing $500 million into solar projects statewide, highlighting the Government's shift towards renewable energy. It is hoped that Melbourne's tram network will be powered by Solar Electricity by the end of 2018.
These investments into renewable energy sources will, over time, result in a significant ability to hold down prices, as well as reduce Victoria's CO2  emissions.
Over the last year, Glo Bird has been one of our most competitive holders for Feed-in Tariff rates in Victoria at 15 cents per kwh, higher than the benchmark rate of 10 cents per kwh. We're proud to be working with GloBird as part of the solution.. If you're looking to invest in solar for your home to prevent your electricity bill from hiking up, make sure to be well informed. You can contact Free Engineer to receive expert 3rd party advice to guide you in the right direction.
For more info: https://www.freeengineer.com.au/why-res-solar
Like our Energy Learning Hub for our latest content https://www.facebook.com/freeengineer.com.au/
*design and assessment differ for every property
** effective July 1st, 2017