Most Australians believe that the future is solar powered. Our world-leading penetration of rooftop solar is just one pointer to a general enthusiasm across our nation for harnessing the abundant energy of sunlight.
Last year's Climate of the Nation report found "over half (54%) of Australians rank solar as their number one energy source and 79% rank it amongst their top three".
If we're going to see more solar and cheaper energy in the future, what might it look like?
More efficient panels
There's increasing competition to develop more efficient panels. For several years, the benchmark has been around 22 per cent, meaning that the panels convert just over a fifth of sunlight into usable electricity.
Solar tech company Oxford PV has now developed solar cells that convert 27.3% of the sunlight they receive into electricity. Traditional silicon photovoltaic cells are covered with a thin layer of crystal material called perovskite, enabling them to absorb a larger portion of the solar spectrum.
Meanwhile, a couple of years ago, America's National Renewable Energy Laboratory set a new mark by stacking six different photoactive layers to make a multi-junction cell that achieved nearly 50% efficiency in the lab and nearly 40% in real-life conditions.
Solar architecture
This is something we're already starting to see. It's called building-integrated photovoltaics (BIPV) and it involves designing buildings to include more aesthetically appealing solar capture material.
By including solar in roofs, canopies, facades, windows, curtain walls, and skylights, architects and builders are making the buildings more energy-efficient and improving their thermal (and sound) insulation. This makes the buildings much more energy efficient to heat and cool, making energy bills cheaper.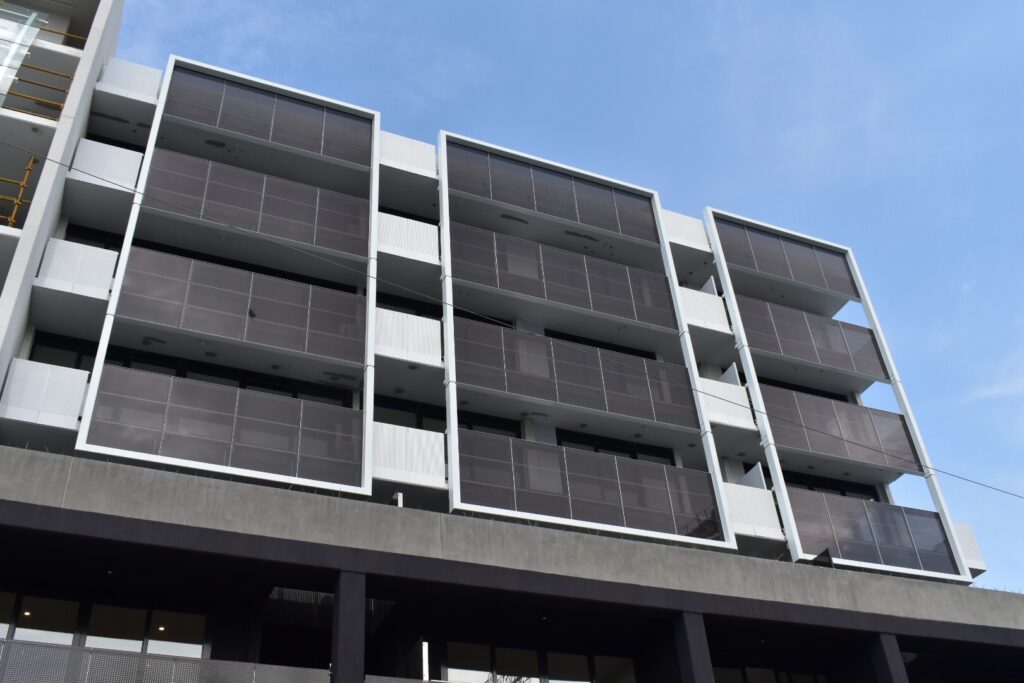 Focused glass
A Swiss start-up called Insolight has developed a technology that uses hexagonal lenses in the protective glass that coats solar panels to concentrate light and produce more energy.
The company is initially focused on the agriculture sector as their translucent modules allow light to filter through to crops below, while protecting them from extreme weather conditions.
This innovation will be particularly valuable in areas without the vast expanses of land we're used to here in Australia, as it will reduce competition for land use between agriculture and solar energy.
Floating solar farms
What are being referred to as floatovoltaics are photovoltaic solar power systems designed to float on reservoirs, dams, and other bodies of water.
Not only do they have the advantage of not using land or requiring installation on buildings but they're also faster to put in place than land-based installations and they can generate high volumes of cheap electricity at a lower cost than solar farms.
The cooling effect of the surrounding water allows floating panels to produce up to 10% more electricity while also reducing water evaporation and improving water quality.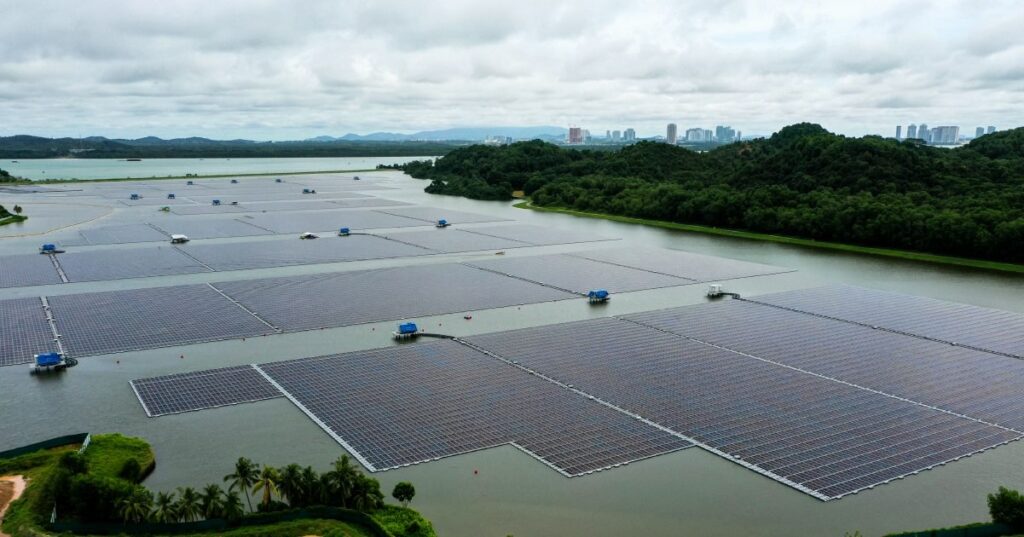 Solar fabric
Could you soon be wearing solar?
Researchers are developing solar fabrics with the energy processing within each fibre. Everyday clothing, from t-shirts to jackets, will be able to produce electricity to charge a phone and generally give the wearer access to power on the go, and it will also be able to keep you warm!
At the same time, they're looking to combine solar fabric and solar panels so that, for example, building facades could provide both shade and power and awnings could power streetlights.
And just imagine if you could hang solar curtains instead of mounting panels on your roof.
Solar in space
Technology currently being developed would allow the energy produced from solar panels on satellites to be transferred back to the earth through microwave energy.
Initial research suggests that this method of solar appears to be significantly more efficient than panels on the ground. Not only does it avoid any weather hazards and clouds, but it is also able to stay in concentrated sunlight for a longer period of time.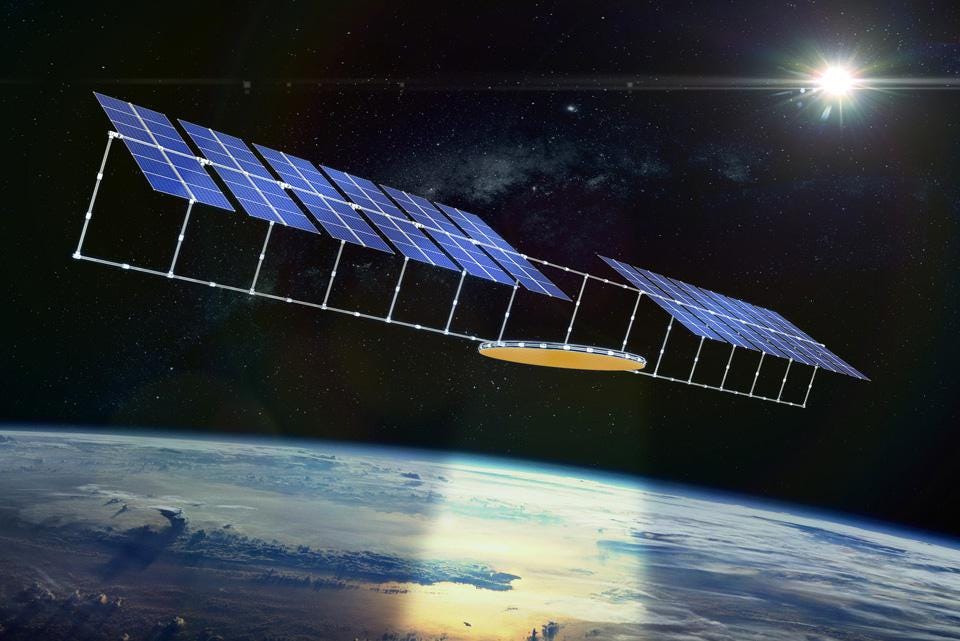 Solar-boosted electric cars
Audi has been experimenting with a solar boost for electric cars. It's started with a thin solar film on the panoramic glass roof of the prototype vehicle, but the aim is to be able to make electric cars with a fully covered solar roof.
Initially, this additional power would be for internal electrics – things like heating and air-conditioning, the screen displays, navigation and audio systems, and so on – meaning the car's main battery would have more charge available for driving further.
Eventually, though, we could see solar power directly charge the main battery, meaning fewer visits to the charging station.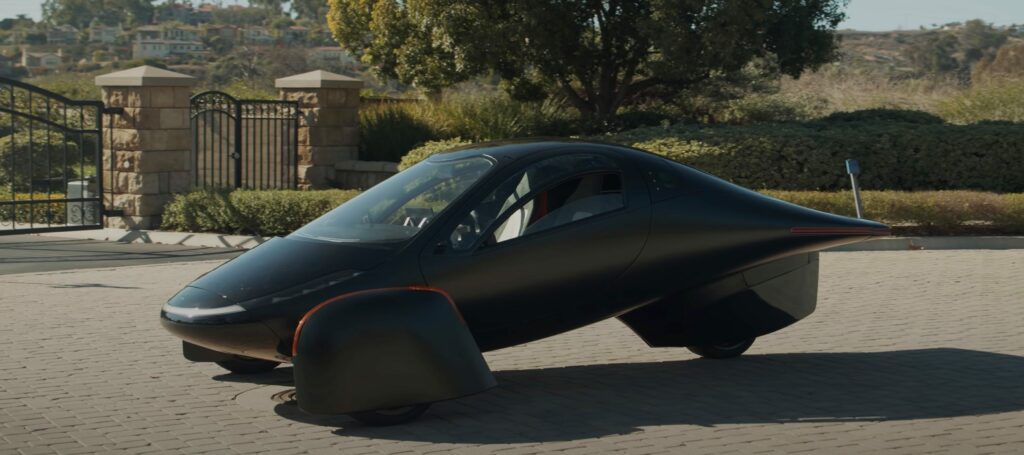 Actual solar cars
US-based start-up Aptera is due to release the world's first solar electric vehicle that requires no charging for regular daily use.
It promises a little over 60 kilometres of solar-powered driving per day and has been designed (using artificial intelligence and 3D printing) to make it more efficient in using its power to go further.
Those are some of the main innovations and developments that we know about, although it seems certain there'll be more and more in the next few years.
After all, some of the world's brightest minds are working on these things and some of the world's biggest corporations are backing them, financially. 
This gives us hope for a future with cheap energy that's sustainable and abundant.