When we were setting up GloBird Energy, we realised that talking to as many customers as possible would help us do a better job of delivering what people want. 
Since we started the business, we think we've been able to get a good sense of what's important to you and your fellow consumers and what motivates your behaviour.
It's clear that most people are trying to reduce their power consumption, and we're seeing that the average demand per customer is trending down … even if only slightly, at this point.
We've never shied away from the fact that everyone wants their bills to be smaller, so that's clearly part of the motivation, but it appears that customers aren't taking action purely to manage their bills. Most people also indicate that they want to do their bit to lower their impact on the environment.
If you are part of that growing cohort of people who want to lower their carbon footprint, we'd like to help you with some information about what the big picture really looks like and tips about practical action you can take.
We know that sometimes it can be confusing, even confronting, when there are loud voices with different agendas, and you can feel a bit helpless when the issue seems so large, so we've listed some steps that you might be in a position to take without completely withdrawing from life as we know it.
Remember, we're all in it together and every little bit can add up to a big difference.
This is the reality
Unless you run for parliament and directly influence policy making, there's only so much direct impact you can have on how the community approaches any issue.
That's even more true of the challenge of reducing carbon emissions, mainly because it involves rethinking and modifying a myriad of established and accepted ways of doing so many things that are ingrained in our lifestyles.
Of course, your vote matters. Of course, you can contact your member of parliament and let him or her know what you want from them. Of course, you can write to or take your business away from any commercial entity that doesn't act the way you think it should.
And, yes, you can march in protest if you feel like doing that.
However, you can also take some 'direct' action yourself by changing the things you do on a daily basis.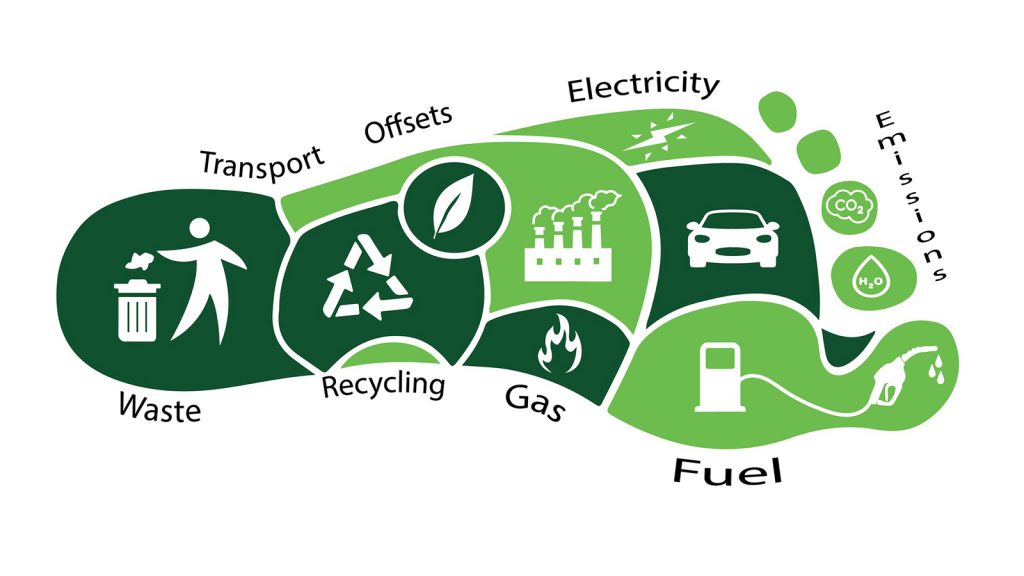 What is my carbon footprint?
Your carbon footprint is the amount of greenhouse gases – including carbon dioxide, methane, nitrous oxide, and fluorinated gases – that are produced as you go about living your life.
You can get a pretty good estimate of your personal or household carbon footprint by using this calculator.
According to Our World In Data*, the world's largest per capita CO2 emitters are the major oil-producing countries, most of which have relatively low population sizes. In 2017, Qatar had the highest emissions at 49 tonnes per person, followed by Trinidad and Tobago (30t), Kuwait (25t), the United Arab Emirates (25t), Brunei (24t), Bahrain (23t), and Saudi Arabia (19t).
Prosperity is also a primary driver of CO2 emissions, as is landmass (due, in part, to distances regularly travelled by vehicles).
Unfortunately, the equation adds up poorly for us. Our World In Data says Australia has an average per capita footprint of 17 tonnes, followed by the US at 16.2 tonnes, and Canada at 15.6 tonnes.
Each of those is more than three times the global average which, in 2017, was 4.8 tonnes per person.
The other big countries you might be wondering about are Russia at 11.76 tonnes per person, China just on 7 tonnes, and Brazil down at just 2.27 tonnes per capita*.
And it gets worse. The Deep Decarbonization Pathways Project has determined that, in order to hold the global temperature rise to 2˚C or less, everyone on earth will need to average an annual carbon footprint of only 1.87 tons by 2050.
What can I do?
It's clear that to reduce our individual and collective carbon footprint, we're looking at some significant lifestyle and behavioural changes.
Hopefully some adjustments aren't as challenging as others, but every little bit helps.
At Home
Change your light bulbs to LEDs (incandescent light bulbs waste 90 per cent of their energy as heat).

Switch off lights when you leave the room (or don't switch them on in the first place if you don't need them, for example when you're just watching TV).

Switch off and unplug unused appliances (and everything apart from the fridge if you go away).

Turn your water heater down.

Install a low-flow showerhead.

Turn off taps and fix leaks.

Keep a bucket in your shower and use the runoff water to water your plants.

Plant more drought-resistant plants and water your garden less.

Install a rainwater tank (or tanks).

Lower your thermostat in winter and raise it in summer.

Don't use air-conditioning as much.

Don't wash every piece of clothing after every wear (not everything gets stained or smelly).

Wash your clothes in cold water.

Air dry your washing on the line or an indoor clothes airer.
Shopping
Shop locally for products sourced as close to you as possible.

Carry your own reusable bags.

Avoid items with excess packaging.

Don't buy 'fast fashion' or throw old clothes out if they can be recycled.

Embrace op-shopping to give pre-loved clothes a second life.

Learn how to repair and repurpose stuff.

Buy appliances and electronic items with the highest Energy Star ratings you can.

Buy less stuff (you can even rent a lot of things you might only need once or twice a year).
Food
Buy non-perishable items in bulk when possible.

Reduce your wastage (plan meals, freeze excess, reuse leftovers, etc).

Compost your food waste.

Source foods that have had the smallest production and transport chain (organic and local).

Grow your own herbs and veggies (

The Salad Table

is one great way to do it).

Eat more from lower on the food chain, meaning fruits, vegetables, grains, and beans, as opposed to meat and dairy (as livestock accounts for nearly 15 per cent of global greenhouse gas emissions).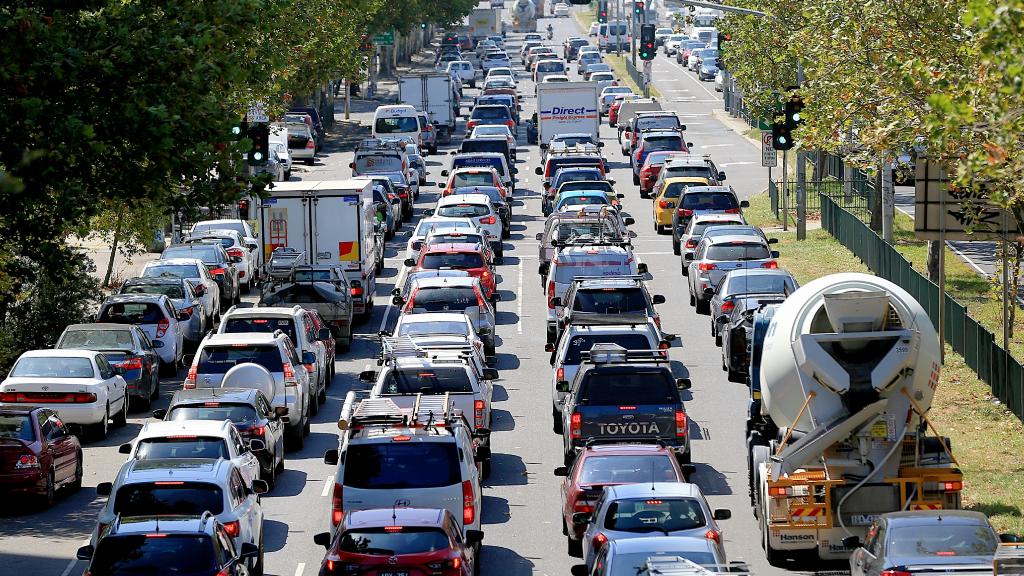 Transport
Drive less, whether that means walking, riding a bike, carpooling, taking public transport, or even staying home a couple of days each week.

When you do drive, use your cruise control on the freeway and longer trips and avoid unnecessary acceleration and braking.

Use air conditioning less.

Keep your tyres properly inflated and have your car serviced regularly.

Plan your drives to avoid peak times whenever possible (and use Google Maps to avoid congestion).

If you don't need a car all the time, investigate car sharing.

Consider whether a hybrid or electric vehicle will work for you (here's an interesting comparison

plotting all sorts of cars by greenhouse gas emissions and cost

).

Consider driving or catching a train instead of flying, if you have the time to travel.

Choose nonstop flights whenever possible (takeoffs and landings produce more emissions).

Fly economy. Because a flight's carbon emissions are shared across more passengers, an economy seat accounts for about a third of the amount allocated to a business-class passenger, while the emissions of a first-class flyer can be as high as nine times that of someone in economy).
There's a lot more to it
We can't cover such a complex and multi-faceted topic in a single article, however, here are a few facts and figures to put some of the things we've mentioned in a little more context:
–  Australia is ranked the ninth-highest transport polluter per capita in the world.

–  Transport emissions represent Australia's second-largest source of greenhouse gas emissions, at around 18 per cent.

–  The use of cars in Australia is responsible for about half of that.

–  30 per cent of all food – that's three out of every 10 baskets of groceries – bought by Australian households is thrown in the bin.

–  If food waste was a country, it would be the third biggest emitter of greenhouse gases after the USA and China!

–  Renewable sources now account for a bit over 20 per cent of the electricity generated in Australia's main grids.

–  That's expected to double, to around 40 per cent, in the next decade.

–  The Intergovernmental Panel for Climate Change (IPCC) has recommended that renewable energy supplies between 70 and 85 per cent of electricity globally by 2050.

What difference can I really make?
There's no getting away from the fact that greenhouse gases know no boundaries or borders, which means literally billions of daily actions by people all over the world contribute to global emissions.
We also can't suddenly revert Australia to practices and behaviours more akin to developing nations (keeping in mind that people in places like Pakistan and the Philippines contribute only about 1 tonne annually each).
So, if you drive less, fly less, eat less meat, use less water and electricity, recycle, buy clothes from the op shop, grow your own food, or install solar panels on your roof, are you really making enough of a difference?
The short answer is "Yes".
Social scientists tell us that we constantly evaluate what our peers are doing and adjust our beliefs and actions accordingly.
That means when people see their neighbours taking environmental action, like conserving energy, they feel more encouraged, even compelled, to do something themselves.
It starts with awareness, but it matters when you act.
*Note: The Intergovernmental Panel for Climate Change (IPCC) guidelines on national emissions accounting and reporting are written on the basis of production-based, rather than consumption-based emissions. These are the standards adopted internationally for emissions reporting.