Your first bill explained
New to monthly billing? Here's some handy hints to get you started..
How can I tell if I have a direct debit in place?
You can tell if you've set up a direct debit by checking this box on your bill:
If the box says "this amount will be direct debited on the due date" then your direct debit is already active on your account. If not, you will need to pay your bill manually.
If you'd like to set up direct debit, click here.
Is my bill based on an estimated or actual amount?
This area of your bill indicates what type of read was used to generate your bill:
E means estimate, and A is for actual.
A more comprehensive bill explainer is available at the bottom of this page.
If your bill is based on an estimate, watch this short video that explains how your bill was calculated.
Why is my first monthly bill for a shorter period?
We usually run billing cycles in batches – every 28 days.
When we generate your very first bill, we'll put you on a regular billing cycle. This means your first bill might only include a few weeks' worth of charges, but future bills will include charges for the full billing cycle.
I've signed up to gas and electricity, why doesn't my first bill include both?
We usually bill both fuels together on a single monthly bill to make budgeting easier for you. However, gas and electricity don't always switch at the same time.
If one fuel switches first, we may issue a bill for that fuel type while we wait for the other fuel type to switch. Manually-read gas meters can often take a little longer because the meter reader (this is not done by GloBird), needs to physically visit your property to read your meter. Smart meters often switch faster.
When both fuels have been switched to GloBird, we'll send you a regular monthly bill that includes gas and electricity on the same bill.
How can I understand more about my bill?
Click here for more information about how to read your bill. Please note the bill you will see on this page is a sample for demonstration purposes only. It doesn't include real values or calculations.
Further helpful info:
Some explainer videos:
Send us a 'self read'
Did you know you can check your own meter and track your usage, in fact you can even send us a self-read if you like. Learn how.
Refer-a-friend
Earn $50 account credit for you AND a friend.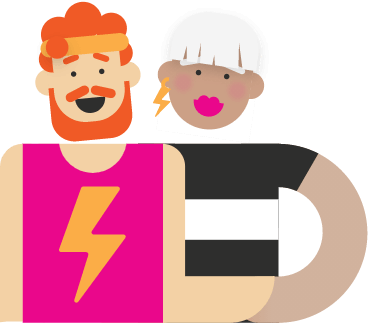 When the friend you refer pays their first bill on thime – you'll both earn $50 account credit towards your next bill. View the details here
My Account
Did you know that you can manage your billing, monitor your usage, update your personal details and more using GloBird's online portal – My Account?
Available to all GloBird customers – My Account gives you instant 24/7 access to your account.