Demand tariffs have been in place for large businesses for a long time and became available to Victorian residential and small business customers in 2017.
As far as GloBird Energy is concerned, demand tariffs are an interesting concept.
Because they reflect to cost of infrastructure and have the potential to make those who use it the most pay a greater share of that cost, they do make sense.
However, we think that you need to be a savvy, careful consumer to benefit.
What is a 'demand tariff'?
Your current bill is made up of two main components: the supply cost (what you're charged for being connected to the grid) and usage charges (the amount of electricity your household uses multiplied by the cost per kWh).
A demand tariff adds a third component, which reflects a household's maximum (peak) usage.
Your highest electricity usage over any 30-minute interval (which is the fixed period smart meters measure) between 3pm and 9pm on weekdays is used to calculate the demand value.
This is then multiplied by your network's daily demand charge rate to calculate the total cost of the demand tariff, which is then applied for that entire month (it resets every month).
How would a demand tariff be calculated?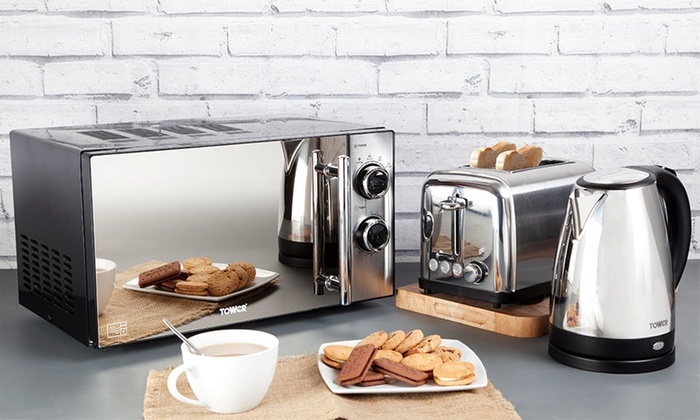 If you normally run just a couple of household appliances – the fridge and TV, for example – for any more than a few minutes (so the microwave or kettle won't have any significant impact), the most you might draw from the grid during any 30-minute period might be something like 3kW.
Let's say it was in the December-March period, when the demand rate is likely to be between 30 and 40 cents per kW/day (they're typically between 8 and 20 cents per kW/day for the rest of the year) and your distributor's rate was 34.56 cents.
The demand charge would be 3 x 34.56, or 103.68 cents per day for each day that month, a total of just over $32 for the month – on top of the standard supply and usage charges.
Now let's imagine you ran the dishwasher, air-conditioner, and cooktop, as well as the fridge and TV, for more than half-an-hour one evening. That might draw a peak of more like 7kW of electricity from the grid for that period.
That would up your demand charge to 241.92 cents per day (34.56 x 7), or a total of $75 for a 31-day month.
What's the idea behind demand tariffs?
As one of the Australian Energy Markets Commission's Power of Choice initiatives, the idea behind demand tariffs is to help optimise network-wide peak-demand usage.
That should benefit customers over the long term with lower overall network charges.
At the same time, the networks have also made changes to other components of their tariff structures, for example the electricity usage rates for those on demand tariffs are generally about 4c/kWh lower than those on a single-rate tariff.
If demand tariffs do result in lower electricity use during peak periods, cutting the maximum amount of power the grid has to supply, the network companies won't need to spend as much on transmission and generation infrastructure.
This should, in turn, lower the cost of grid electricity for everyone, including those without demand tariffs.
Overall, charges should (eventually) better reflect the costs of providing electricity to consumers with different patterns of consumption.
Should I look into opting for a demand tariff?
No matter how much electricity you use, a demand tariff could be a positive move and reduce your monthly bills as long as you are careful not to peak.
It's certainly feasible that those with rooftop solar arrays and battery storage, for example, could keep their demand charges to a minimum.
If you are able to avoid using major appliances simultaneously – or at all – between 3pm and 9pm, you might find that you never peak enough to push the demand charge up.
However, if you are not in a position to manage your usage of major appliances or to closely monitor your usage, possibly via an app, moving to a demand tariff might be a bad idea.
Keep in mind that even one spike in electricity usage between 3pm and 9pm on a single day will see you paying a higher price for the entire month.
Do I need to make a decision?
Customers will only be put on a demand tariff if they explicitly opt in.
As many Victorians are now on smart meters, it might be worth at least considering, in case a demand tariff would be good for you.
Keep in mind that these are charges set by the network distributors so you will be able to get the exact figure for where you live (and there's no option to shop around).
We do think you should know that it's an option, and possibly measure your usage patterns for a few months to understand more about what impact a change to a demand tariff would have on your bills.
If a change would reduce your bill even 9 times out of 10, it might be well worth it.