You might have caught up with the news, broken by the Sunday Herald Sun, that more than 285,000 Victorian households will be getting a refund on their electricity bills.
The Andrews Government announced that at least $71 million in refunds would start to be returned to eligible customers from January 1.
So, who's getting some money back?
About 1 in 10 households
We've talked about standing offers and market offers before.
In general, a retailer's standing offer is a sort of base or default offer, with minimal terms and conditions, which is meant to be somewhat indicative of what is a fair price for the consumer and the retailer.
However, standing offers are generally more expensive, and are regarded as just a 'starting point' of sorts, before retailers come up with their various cheaper deals and discount offers.
All of those other pricing structures that are not standing offers are known as market offers, and they are almost always cheaper – in some cases, significantly so.
Market offers, though, generally come with certain conditions, including things like fixed terms.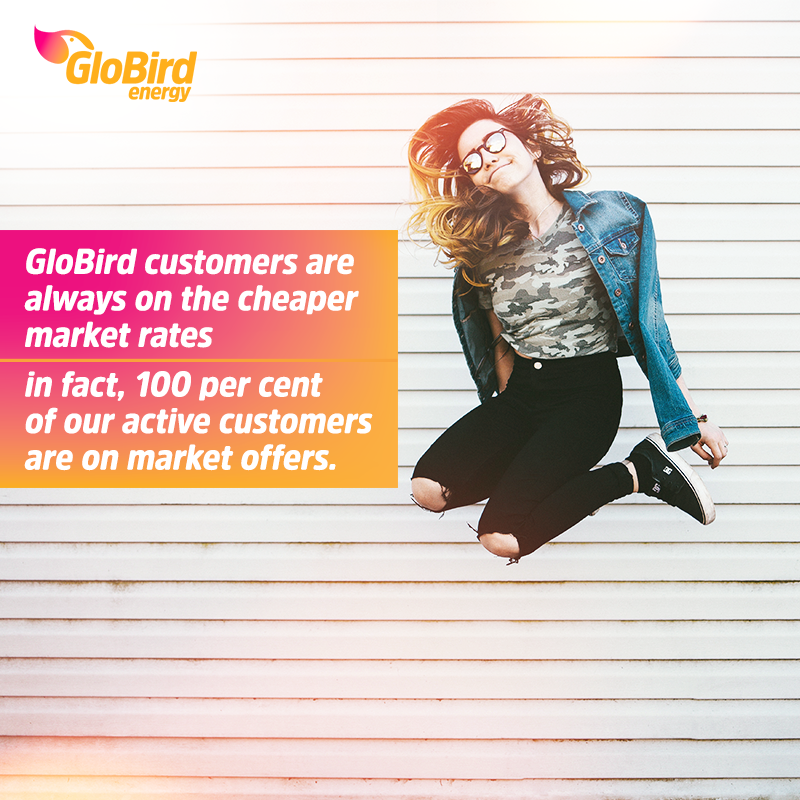 Why standing offers exist
Some people ask why standing offers exist, if they are unfavourable to consumers, and that's certainly a fair question.
Having a standing offer is a legal requirement for retailers because it's needed in a situation which sees a consumer becoming a customer of that retailer by default rather than as the result of a conscious choice.
The most common example would be if you moved into a house where the power was still connected and, for some reason, you didn't set up a new account. In that scenario, the power you use would be billed at the standing offer default rate, at least until you call up and get a cheaper market offer.
The other common reason for a household to be on a standing offer is because the energy plan they signed up for no longer exists. This is likely to see that consumer pushed onto the default rate – the standing offer – when the contract ends.
Are many people on standing offers?
As per the data in the ACCC preliminary report of its Retail Electricity Pricing Inquiry (see the table below), about nine per cent of Victorian households are on standing offers.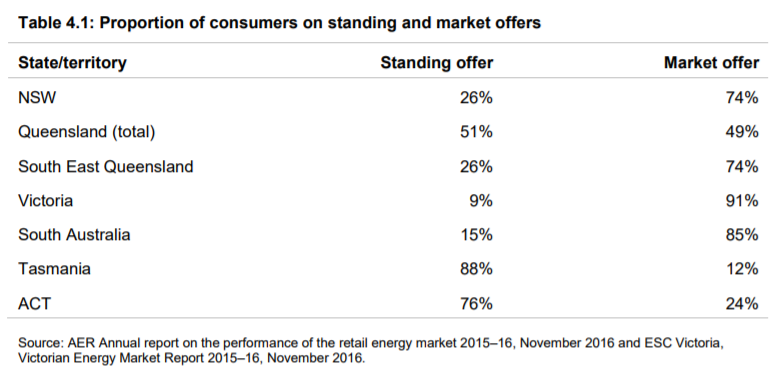 Unfortunately, many of these customers haven't realised that they're on a standing offer and have been paying a higher rate, in some cases for years.
Our advice to any consumer who is on a standing offer is to give your energy provider a call and ask for market rates.
Or, better still, call us and switch. Our contracts are 'evergreen', meaning we won't just move you onto a standing offer in that way.
What about existing GloBird Energy customers?
Most of the households in line for a refund (of up to $720) were moved onto standing offers after the fixed term of the market contract they signed up for ended.
This practice has already been identified as one that should be stopped, and both the Victorian Government's Thwaites Review and the current ACCC Inquiry are recommending an end to this practice.
It was also one of the things the Prime Minister recently negotiated with the big electricity retailers, who agreed to notify their customers in future when they're coming to the end of any fixed-term deal, rather than just move them to the standing offer without letting them know.
In the end, though, this announcement of a refund – and the idea that the practice could be stamped out entirely in the future – doesn't affect GloBird or any of our customers, because we simply don't move anyone onto an expensive standing offer.
We always keep our customers on the cheaper market rates and, in fact, 100 per cent of our active customers are on market offers.
However, if you recently switched to GloBird and were on a standing offer before switching, you might hear something from your previous supplier in the new year.
Meanwhile …
It's not all good news, because electricity prices are set to rise before either the state or federal government is ready to put any changes in place that could help put downward pressure on prices.
The Andrews Government has said that it will release a response to Thwaites review shortly.
We understand that it is set to back recommendations that would force companies to give customers simple information about their bills, and provide fairer contract terms.
We'll wait and see but, while helping consumers understand their bills is great, what everyone – us included – wants to see is some action that will make electricity cost less, both for us to get and for you to buy from us.