It's not news to anyone that the whole world is going through a tough time right now. We hope that you and your family are doing okay, and we'd like to remind you to check in with your friends and neighbours when you can.
Sometimes the smallest gesture or simple reminder that someone cares can mean a lot.
We also encourage you to support local small businesses whenever you can. If you have the means to spend a little bit in a retail store or café in your local community, don't underestimate how significant that might be to that business and the people who have put their sweat into setting up and running it.
Hopefully, if there's something positive that we can all take from the challenges of the COVID-19 pandemic it's having a bit more empathy and care for others and what they might be going through.
Because, unfortunately, when we're not dealing with a global pandemic, there are still a lot of people all over the world doing it tough.
Australians are quite generous
The Charities Aid Foundation (CAF) World Giving Index 10th edition report drew on surveys in 128 countries across 10 years (2009-2018) to capture longer-term trends1.
The survey asks if people have helped a stranger, given money, or volunteered for a good cause over the past month.
Australia ranked in the top five overall, with 56 per cent of people responding that they had done one or more of those things (the USA and Myanmar2 topped the list at 58% with New Zealand on 57%).
In terms of donating to charities, the Australian figure was 68%.
Meanwhile, CAF's Australian Giving 2019 report found that supporting children is the most popular cause, with 30% of Australians having donated to children's charities (25% donated to charities that help the poor and 21% to medical research NFPs).
The most recent comprehensive study into overall giving behaviours was undertaken in 2016. An estimated 14.9 million Australian adults (80.8%) gave $12.5 billion to charities over the 2015-16 financial year, averaging $764 per person.
However, before we had COVID to deal with, there was a less positive trend. Over the decade to 2017-18, a smaller proportion of Australians were giving year on year, even though they were giving larger amounts3.
Different motivations
There are a lot of different reasons people say they donate. The most common motivation is simply that people care about the cause.
Helping those less fortunate, realising that they can make a difference, and societal expectations are also commonly cited as reasons for giving. Of course, sometimes a number of these things combine.
Most Australians appreciate that we live in a very lucky country and that people in some other parts of the world have very little, in comparison.
That probably goes some way to explaining why African and South-Asian based charities, and global charities such as World Vision, Oxfam, Save the Children, and Doctors Without Borders, generally enjoy good support from Australians.
A great cause close to our heart
Which brings us to a cause that we've taken a great interest in: the Cornerstone Elites Nursery and Early Primary School in Shauri Yako village, Mombasa, Kenya.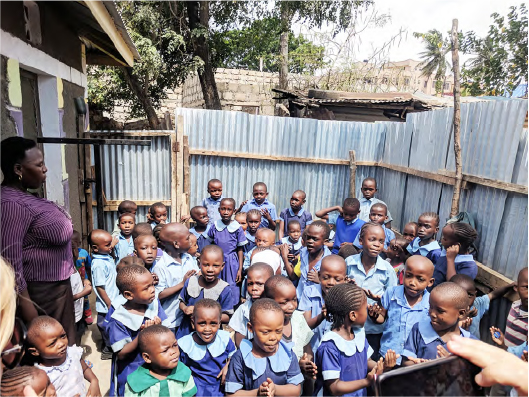 Cornerstone was founded in 2010 by Grace Wambete, a local woman who cares deeply about the welfare and education of the village's many children.
The school began with 25 students and has grown to around 80 students from kindergarten all the way to Class Four. The school provides a much-needed safe haven and education for the children of this struggling community and Grace has created an environment full of love, warmth and security for these children to flourish and learn.
A local Victorian, Dianne Butler, is a real champion of Cornerstone, leading the fundraising efforts for the school's food program that provides a nutritious breakfast and lunch to the students and teachers each day.
If you'd like to donate, you can do so via Diane's Go Fund Me page.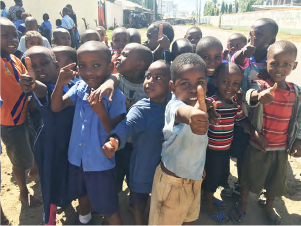 GloBird Energy has also developed a relationship with Cornerstone and is contributing to the expansion of the school with the construction of a kitchen space and additional classroom.
We're pleased to be able to make a difference to the lives of the children and their community.
We encourage everyone – individuals and businesses – to think about doing what they can for someone less fortunate or a community that needs support.
References:
1 cafonline.org/about-us/media-office-news/global-study-of-1-3-million-people-points-to-downward-trend-in-generosity
2 Many citizens of Myanmar practice a particular form of Buddhism called Theravada, which strongly encourages charity. The belief is that whatever you do here, in this life, will have consequences for your next life.